In my previous Blogmas post, I mixed up Days 4 and 5, and addressed my favorite seasonable grub instead of my favorite festive music. Today, in Days 5 through 9, I will discuss my winter tunes and some other seasonal favorites and traditions.
Day 5 (actually Day 4, but y'know . . .): My Favorite Winter Themed Music
I hate traditional Christmas music with a vitriol usually reserved for cauliflower and Hugh Jackman. As a child, we were always bullied into singing Christmas carols at school; if you had a religious or ideological qualm with Santa Claus is coming to town, the disapproving looks of your lily-white peers and exasperated music teacher quickly shut you up.
Today, though, there are a few wintery tunes that don't drag me back to the dark recesses (pun intended) of elementary school. In fact, there are only two festive songs that don't raise my alarm:
"Hanukkah Song" by Adam Sandler
If ever there was a song that united kids who felt like outsiders at the holidays, its Hanukkah song. Sandler lists famous Jews in an effort to remind youngsters that they are among an elite group of folks eating Chinese Food on the twenty-fifth.
"You're a Mean One, Mr. Grinch"
I have always empathized with the pre-heart condition Grinch: I too dislike loud groups who shove their festivities in my face. However, unlike the Grinch, I have never learned to give a shit about Whoville.
Day 6: If You Exchange Gifts, When Do You Open Them?
In my family, we exchange gifts on December 5th, Sinterklaas, which is the traditional day for exchanging gifts for Dutchies. We also open one gift on the 24th and the rest on the 25th of December. Also, we sometimes exchange treats during Hanukkah, through gifts exchange isn't a traditional aspect of the festival.
Day 7: What is Your Favorite Winter Craft or Homemade Gift to Share with Others?
I like to leave the craftiness at home. If I am going to make something, it is usually going to be for my mom, my pug, or for myself. No one really likes a homemade gift if a store bought one is even a remote possibility. If someone makes something for you that you can use or that you have always admired, that's one thing, but no one wants an unsolicited sock monkey.
The only homemade "gift" of sorts I ever share outside of my immediate family are baked goods. During this time of the year, I like to make cookies, cupcakes, pastries, and candies. Sometimes, out of social obligation, I will share my sweets with others, but not without a Grinch-like sneer.
Day 8: What's on Your Wish List This Year?
Since I am a grown ass woman, I am not as dependent on the holiday present windfall to get "big ticket" items. But, hey ho, it's always nice to get something purty in December.
This year, I would like a Clarisonic,
And some décor items for my room (only in grey tones).
Day 9: Winter Items Your Can't Live Without
Since I live in California, save the odd #Stormageddon we don't experience winter in the same way other regions of the globe do. Even still, when the temperature drops there are some items that make the colder days all the better.
No matter what you are wearing, a basic black or navy pea coat with coordinate with your outfit. Believe me, the tailored lines of a good pea coat can dress up a pair of otherwise questionable sweat pants.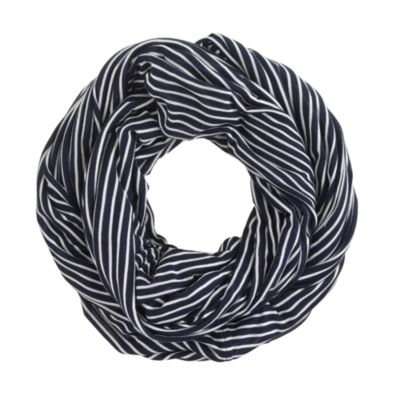 Infinity scarves are advantageous not only because they never unravel, but they can also double as a hood in a pinch. Need your ears and neck warmed?—done and done!
During the warmer months, my skin breaks down dewier foundations as fast as I can slather them on. Luckily, when the temperature drops, my skin isn't as oily as it normally is and I can get away with wearing more glowing foundations like Chanel Vitalumier Aqua.
What are your winter must haves? Let me know in the comments.